Viking Airport Taxi (952)927-0000, (612)250-7716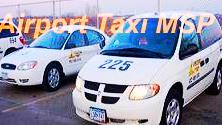 Welcome to Viking Airport Taxi: a full service MSP Airport Transportation company! For over 10 years, Viking Airport Taxi has been providing Minneapolis, St Paul and the entire Twin Cities with Taxi Service. Whether you are looking for a cab to take somewhere in the Twin Cities or you need a ride to or from the airport, Viking Airport Taxi will get you where you are going on time and safely. We can provide medical transportation, airport service, private event shuttle, school routing and everyday taxi service. We offer 24x7 dispatch, professional courteous drivers, advanced reservations, a fleet consisting of minivans and sedans, smoke free vehicles, and child seats. Call us anytime for all of your Minneapolis Taxi service needs! For your convenience we accept American Express, MasterCard, Visa, Discover as well as Cash Check for payment option.
Viking has equipped each vehicle with a GPS tracking system so that the dispatch office knows the exact location of each car. We also operate on a two way radio dispatch system and a dedicated phone system so that you never hear a busy signal while arranging your services. It is our company policy to route each trip efficiently and economically for our clients.
With combined experience exceeding 30 years, our drivers are very friendly and courteous and will always transport your luggage in and out of the vehicle. Along with taking college courses in the areas of safety training, customer service, and defensive driving, Vikings qualified contract drivers are required to take and pass the Airport taxi drivers license requirement. The testing includes knowledge of the twin cities and surrounding counties and a written customer service skill test. Above all, our drivers are drug screened on a regular basis. Because of their dedication and hard work, most of our contract drivers have been associated with our Company for a period of up to 10 years.